Product for Mercedes-Benz C-Class 2008
Mitsubishi MMCS-SD - ACTIVATION CODE ONLY 2021
Product information
 *This is an Activation Code ONLY. Please ensure you have received your SD Card first. If you have received your SD Card already, please proceed with ordering this product to receive your Activation Code.
PAYMENT: This activation code is at no cost to you. You will need to fill in your name and address, but will not need to add payment information. You will be able to place your order without adding payment information.
Hit the road with the latest navigation information at your fingertips. With the new Mitsubishi Motors SD Card Map Update, your direction will be guided by a system that promises optimal performance and identifies new highways, subdivisions, businesses and points of interest. This SD Card map update features new detailed coverage across the contiguous United States, Alaska, Hawaii, Puerto Rico, Canada, Mexico & U.S. Virgin Islands. This release contains over 7.1 million miles of road coverage, and 8,948,385 individual Points of Interest. Some key category highlights include:

• Over 739,996 Restaurants
• Over 91,627 Hotels
• Over 159,343 ATMs
• Over 131,633 Gas Stations

Your navigation system Map Registration Code is needed in order to purchase this map update.  Click here for assistance in locating this number.
View more
What's included
*Physical product will not be sent with this order.
You will receive a copy of your activation code by email after you purchase this $0 activation product, as well as be shown the activation code on your confirmation screen
*You should have already received a Map Update with the following:
- 1 SD Card
- 1 User Guide
Compatibility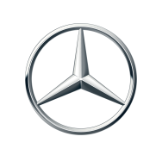 MERCEDES-BENZ E-CLASS 2011 SEDAN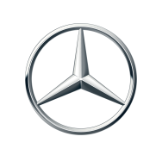 MERCEDES-BENZ E-CLASS 2011 WAGON
View more
Help Center
Contact Us
Email Us
Visit the Contact Us page to submit a question or comment.
Call Us
+1-866-462-8837

Monday through Friday, 8:00am – 6:00pm CST